MxU is more than just a library full of training videos—it's the way to do live production. Teams that use MxU have efficient processes that lead to executing weekend experiences at the highest level. They also represent the lowest staff and volunteer turnover rates in the church production community. Here's how MxU makes it happen.
Watch
Watch
Watch
Watch
Watch
Watch
Watch
Watch
Watch
Watch
Watch
Watch
Watch
Watch
Watch
Watch
Watch
Watch
Watch
Watch
Watch
Watch
Watch
Watch
Watch
Watch
Watch
Watch
Watch
Watch
Watch
Watch
Watch
Watch
Watch
Watch
Watch
Tailored-fit training.
Utilize our library of 500+ training videos when curating a collection of lessons designed specifically for your team. Onboarding flows, team development, and all the other training processes you've been wanting to implement—MxU will help you stay organized along the way.
Keep your team on track.
Stop wondering if your team is learning the right things. Create custom learning paths and assign them to specific (or all) members of your team. MxU will do the work of keeping them engaged while looping you in on their progress.
Never miss a beat.
You'll never worry about missing out on new content releases or updates from your team. Email reminders, in-app notifications, and assignment recommendations will enable seamless training operations starting day 1 with MxU.
Hey, Jesse!
You have 3 incomplete assignments waiting for you.
Student Ministries: Console Overview (sent by Erin 1 week ago)
Mixing Monitors (sent by Erin 3 days ago)
Wekend Setup: First Time Volunteer (sent by Erin 1 day ago)
You can view all of your assignments here
You don't have to be the bottleneck.
Delegate team management to your team leads while keeping an eye on everyone's progress and checking in when needed.
I just created a new onboarding flow in MxU. Can you be sure to use this when creating assignments for new video volunteers?
Easily onboard new volunteers
Following up with conversations is easy. Send a simple link and leave the rest to MxU.
I was always meeting new people interested in volunteering but consistently found myself still needing help. My process for onboarding new team members was broken. MxU fixed this for me.
Find specific training
Finding content in MxU is easy. Typeahead search paired with contextual filtering will lead you to the exact training you've been looking for.
Personalized for you.
Machine Learning powered recommendations will keep you and your team engaged with the things that matter most. Hundreds of thousands of data points all centered around a unique experience just for you.
New Recommendations!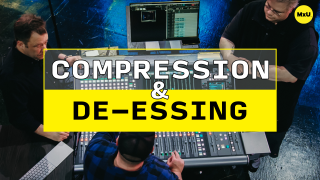 Compression & De-essing
Vocal Mic Technique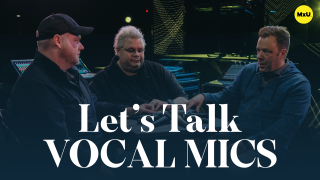 Let's Talk Vocal Mics
Team Activity Update
Mike hasn't logged in in 14 days
Try sending Mike a tailored assignment to get them back on track.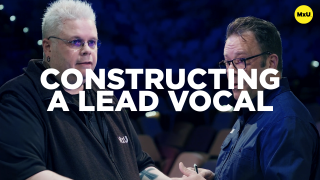 Constructing a lead vocal
Stop leading alone
Stay connected with production leaders around the world who are just like you. Ask questions, share stories, and create new friendships in the exclusive MxU Slack community.
Lee
Jeff
Jesse
Spencer
Steven
Mike
Eric
Jessica
Josh
Dave
Matt
Stevie
Charlie
Daniel
Ned
Schneebly